NEWs & updates for
the week of January 24-30
Our Worship Service start time has moved to 11:15 aM!
Due to COVID-19 guidance for religious gatherings we are open for in-person worship on a reservations required basis. To sign up for one of the 47 available seats for our
January 30 service, please click the

SignUpGenius button below.
Our worship service and sermon will still be available via live stream on both the Gig Harbor Adventist Fellowship YouTube channel and Facebook Live beginning at 11:15 am for those who are unable to join us in-person.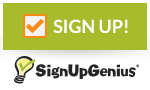 Scott Aliment will be
our speaker this week.
bible Study/Sabbath School Classes
Beginner's Class

NOTE: This class is postponed while our Sabbath School classes are meeting virtually
Our Beginner's Class is open to ages 0-6. This class starts at 9:45 in the downstairs classroom. Parents/guardians are invited to stay and participate with children 0-3 yrs.

Traditional Class

Our traditional class will be studying Romans. This virtual class starts at 9:15 via Zoom.
Upper Room Class
Our Upper Room class will begin discussing the book "Deep Kindness" by Houston Kraft. This virtual class starts at 9:30 via Zoom.
We are praying at 7 am, 7 pm, 7 days a week specifically for our church's prayer life and walk with the Spirit.

Join us in praying for surrender to His will, for continued filling of the Spirit, and for discernment for our next steps as a church. If you can't pray at those exact times, please join us as your schedule allows.